Intermediaries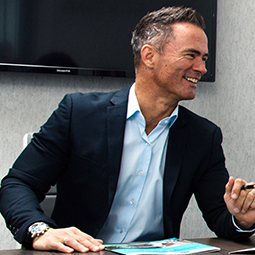 At North East Property Investment, we have a long-track record of working with professional intermediaries across the UK in offering their clients attractive property investment solutions. Our relationships include solicitors, accountants and independent financial advisers, all seeking to take advantage of the benefits of residential buy-to-let investments as a means of meeting their clients' needs for competitive yields, capital growth, asset diversification and low risk.
Client types include:
Working professionals with surplus capital.
Those in receipt of a recent inheritance.
50+ consumers approaching retirement and looking to minimise risk by diversifying away from stock market investments.
Retirees looking to maximise the income yield on their pension assets.
Semi-professional investors looking to establish a substantial property portfolio.
Overseas individuals and funds aiming for safe, high yield, tangible investments.
We work closely with intermediaries in order to deliver an entirely personalised solution that meets their and their clients' requirements – both at inception and in the future. Intermediaries receive an introducer fee in line with the size of the client's investment. For more information, please call us on +44 (0) 191 500 9767 or e-mail us at info@nepi.uk
Contact Us

11 Riverside Studios
Amethyst Rd
Newcastle Upon Tyne
Tyne and Wear
NE4 7YL

North East Property Investment Ltd
Working With